It's An Online Bonanza!

---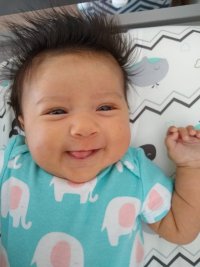 Goodbye and Hello!
BlackSheep Fiber Emporium is heading in a new direction. Tina has been enjoying a lot of time at her vacation spot in Tucson. She loves being a "snowbird" and the "dry heat" down in Arizona. Kelli has found balancing motherhood and time at the shop to be challenging. So we are trying something new. While our physical location in Hillsboro will be closing as of April 1, 2019, you'll still find us online and at a growing collection of fiber festivals, lace days, and retreats. We hope that this new direction will give Tina more time in the "dry heat" and still allow Kelli time to mother the next generation of fiber artist. We'll still be available to help you with problems via email and videos, and are planning online classes and possibly a blog and/or podcast!

Help us to transition by taking home some fabulous loot at a discount. From February 1 through February 13, 2019 take 10% off your purchase online or in store with code: deal10

Don't worry! We'll still carry your favorite brands, expand our lace making supplies, vend at fibery places, and teach fabulous classes.

*discount not applicable to our February classes
---

Check Your Account Online
Keep track of your points and rewards online! Did you know you can create a login and check your points balance through the website? You can even redeem your rewards through the website. We may be closing the physical store, but you will still earn points and be able to redeem rewards on all purchases (whether from the website or a festival).


Go here to register.

:)


---
Yarn & Patterns in Your Mailbox
Join the Perfectly Vintage Club. Kelli has put together a fantastic bi-monthly club featuring Studio Donegal Darnie, PCC, Lilliput, and Blazing Fibers. Inspired by the vintage patterns she and Tina find while traveling, this year's accessories are just the treat for you or a friend.
Kelli says ~ "I love looking for old knitting, crochet, tatting, and needlework patterns while traveling. It's fun to dig through old boxes, see designs from previous eras, and feel connected to the past. I've tried to put a little of my love of knitting into all of the patterns for this club and bring a bit of modern technique and design language to them at the same time. I chose yarns that were classic (PCC), fun (Darnie), and inspiring (Blazing Fibers and Lilliput) to show off the patterns. This club is a great way to try out new patterns inspired by old ones and play with some amazing yarn and colors!"
---
BlackSheep Fiber Emporium
173 NE 3rd Ave, Suite 103
Hillsboro, OR 97124
971-732-5391
tina@blacksheepatorenco.com

Hours:
Monday-Closed
Tuesday- 10am-6pm
Wednesday- 12-6pm
Thursday- 12-8pm
Friday- 12-6pm
Saturday- 10am-6pm
Sunday-Closed