More Discounts? Yes, Please!

---
Are You Crawling?
Are you crawling during the Rose City Yarn Crawl from March 7-10? Stop and shop our special crawl sale too! We have free patterns with every purchase. :)


From March 7 through 10, 2019, take 30% off your purchase online or in store with code: yarncrawl

Don't those yarn crawlers look happy? They must have found some amazing yarn on their crawl!

*excludes our wonderful consignment vendors and spinning wheels, but includes everything else!
---

Chardon-Knitting/ Cabernet-Crochet
AKA Last Monthly Shebang!
We are holding one last big shebang at the shop. Send Tina (tina@blacksheepatorenco.com) your photos of the shop, classes, people, yarn, or projects and she will include it in our giant slideshow for Friday, March 8, 2019. We will have some light snacks and refreshments to send the physical shop into retirement from 6-8:30pm
. Special door prizes may be part of the party!
---
Check Your Account Online
Keep track of your points and rewards online! Did you know you can create a login and check your points balance through the website? You can even redeem your rewards through the website. We may be closing the physical store on April 1, but you will still earn points and be able to redeem rewards on all purchases (whether from the website or a festival).


Go here to register.

:)


---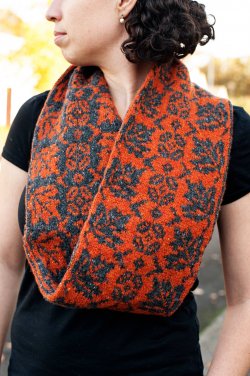 Yarn & Patterns in Your Mailbox
Join the Perfectly Vintage Club. Kelli has put together a fantastic bi-monthly club featuring Studio Donegal Darnie, PCC, Lilliput, and Blazing Fibers. Inspired by the vintage patterns she and Tina find while traveling, this year's accessories are just the treat for you or a friend.
Kelli says ~ "I love looking for old knitting, crochet, tatting, and needlework patterns while traveling. It's fun to dig through old boxes, see designs from previous eras, and feel connected to the past. I've tried to put a little of my love of knitting into all of the patterns for this club and bring a bit of modern technique and design language to them at the same time. I chose yarns that were classic (PCC), fun (Darnie), and inspiring (Blazing Fibers and Lilliput) to show off the patterns. This club is a great way to try out new patterns inspired by old ones and play with some amazing yarn and colors!"
---
BlackSheep Fiber Emporium
173 NE 3rd Ave, Suite 103
Hillsboro, OR 97124
971-732-5391
tina@blacksheepatorenco.com

Hours:
Monday-Closed
Tuesday- 10am-6pm
Wednesday- 12-6pm
Thursday- 12-8pm
Friday- 12-6pm
Saturday- 10am-6pm
Sunday-Closed