Needles, Dreamlits, and Discounts!

---
They're Here, They're Here!

Kelli loves her tatting and we are so excited to have the new Dreamlit shuttles in stock! These are a completely new type of tatting shuttle with a post AND a bobbin. How can that work, you ask? Magnets. Oh yeah. Magnets. The top and bottom come apart so that a bobbin may be inserted over the post. They also have a hook on one end to make joins easier. With five pretty colors, you can choose the ones you like best and mix and match the pieces. Kelli has made a few review videos for them and you can check them out on our YouTube channel or Facebook page.

Dreamlit Shuttle and Extra Bobbins
---
Needles, Needles, Needles
Are you a sock/ mitten knitter? Have you tried the Flexi Needles? Tina and Kelli are a huge fan of the pointy tips on Hiya Hiya sharps. Plus it's just more fun to play with needles and yarn when it's easier to knit. If you have problems with magic loop, struggle with DPNs, or just want to try a fun new needle design, check out these fabulous needles!
Hiya Hiya Flexi Needles

We love having all kinds of needles here at BlackSheep and we even had some fabulous straight needles made just for us. These beautiful wooden straight needles have a lovely, smooth finish. If you love straights, you'll love the lightly turned head and two length options of these needles.
Wooden Straight Needles


---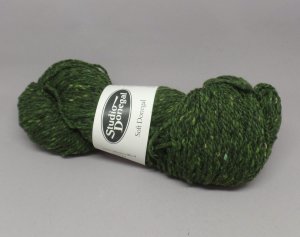 Wooly Back-to-School Sale
Did you know it's sweater season? We love knitting sweaters here at BlackSheep (although Kelli says she's jealous of Tina's knitting time!) and to help you out we are giving everyone a discount on the worsteds from superwash to tweeds to heathers. Take 10% off all worsted yarns through Sept. 20, 2019 with code "tinasweater" and enjoy a little sweater time this fall.

Would you rather knit a hat? Use code "iwannabehappy" for a free PDF copy of the Happiness Hat.
---
Check Your Account Online
Keep track of your points and rewards online! Did you know you can create a login and check your points balance through the website? You can even redeem your rewards through the website. You earn $5 back for every $100 spent. We may have closed the physical store, but you still earn points and are able to redeem rewards on all purchases (whether from the website or a festival).


Go here to register.

:)


---
BlackSheep Fiber Emporium
6154 NE Brighton St
Hillsboro, OR 97124
971-732-5391
tina@blacksheepatorenco.com

Hours: