Sweateralong!

---
Join us for a Sweater Knit-along!

Tina thought this sweater looked extra fun and wanted to do a sweateralong (aka sweater knit-along). She and Kelli put their heads together and chose Studio Donegal Soft for their yarn. The pattern is available from BlackSheep Fiber Emporium or Ravelry. Plus we have that fabulous discount available if you need a sweater's worth of worsted weight yarn. You can read more about that below. Just for fun Kelli will be making videos as she starts knitting. You can check them out on our YouTube channel or Facebook page. Make sure you subscribe to the channel so you don't miss Kelli's tips! If we're lucky maybe Tina will share some of her tips too.

Boxwood Cardigan pattern
Studio Donegal Soft

---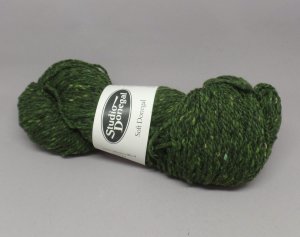 Wooly Back-to-School Sale
It's Sweater Season!! We love knitting sweaters here at BlackSheep (although Kelli says she's jealous of Tina's knitting time!) and to help you out we are giving everyone a discount on the worsteds from superwash to tweeds to heathers. Take 10% off all worsted yarns through Sept. 20, 2019 with code "tinasweater" and enjoy a little sweater time this fall.

Would you rather knit a hat? Use code "iwannabehappy" for a free PDF copy of the Happiness Hat.
---


BlackSheep On The Move
Did you know that we do festivals? And pop-up shops? And we teach? We love to visit with our favorite customers (that would be you!) and share our love of knitting, crochet, tatting, spinning, bobbin lace making, and any other needlecraft that catches our fancy. You can find BlackSheep at the Boar's Head Feast on Sept. 21, Oregon Flock and Fiber Festival (in Canby, OR) on Sept. 28-29, Portland Lace Society Lace Day (in Milwaukie, OR) on Oct. 12, and Ozark Fiber Fling (in Steeleville, MO) Nov. 1-2. Do you have a yarny event where we could vend? Tell us about it and we'll see if we can make it! (tina@blacksheepatorenco.com and kelli@blacksheepatorenco.com)
---
Check Your Account Online
Keep track of your points and rewards online! Did you know you can create a login and check your points balance through the website? You can even redeem your rewards through the website. You earn $5 back for every $100 spent. We may have closed the physical store, but you still earn points and are able to redeem rewards on all purchases (whether from the website or a festival).


Go here to register.

:)


---
BlackSheep Fiber Emporium
6154 NE Brighton St
Hillsboro, OR 97124
971-732-5391
tina@blacksheepatorenco.com

Hours: