Keeping in (Virtual) Touch

---
Here For You Virtually
Social Distancing: We here at BlackSheep are set up for social distancing. We are, after all, a two-woman team and the postal service is mostly automated. With online ordering or porch pick up you can feel safe in the fact that as few people as possible (at most we are talking 3 or 4, including the postal workers) are touching your squishy goods. Whether a pick-up or a mailed package, you will have hours of entertainment in your hands. Be sure to let us know if you need the yarn wound for your project. Need help picking out a project or yarn? Email, message, or call us.
If you are missing social interaction, we are organizing Facebook and Instagram virtual crafting. Post in our event space every day or tag us with#blacksheepcrafttime on Instagram. Watch for videos (Kelli and Tina have been planning some video tutorials and vlogs). Finally, if you miss your regular people Facebook messenger, Skype, and Google hangouts are all great ways to video chat with friends. More than 4 people on a video chat becomes difficult, but if you miss us, try it. We might even answer!



Did we say free shipping?? To help you all out we are offering free shipping for the rest of March and April throughout the U.S. Sadly we cannot offer this outside of the U.S. as shipping costs have skyrocketed as of Jan. We will, however, figure out what actual shipping is for you and discount it. Just put in the discount code "freesheep" (if you are in the U.S.). Drop us an email and we will sort out international customers so you get the least expensive shipping costs possible!



---
Join Our Virtual A-Longs!

Knitted Lace Along. Kelli and I are cooking up ways to feel connected and improve our skills while protecting ourselves and loved ones. On our Facebook group, Lace Knitting for All, we are going to offer 3 levels of lace knit-along activities (beginner, intermediate, and advanced). Buy your yarn at BlackSheep and get the pattern free or buy one of the three patterns and use your own yarn. Either way, we will be on frequently with hints, help, and photos to share and to answer questions. Our suggested yarns are in parentheses. :)

Beginner- Hedy Hat and/or Hedy Cowl (Darnie Yarn)
Intermediate- Key to the Tree Baby Blanket (Blazing Fibers or Lilliput Yarn)
Advanced- Emmer Wheat Shawl (Gleem Yarn)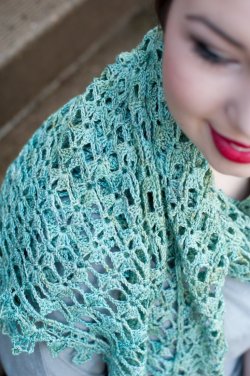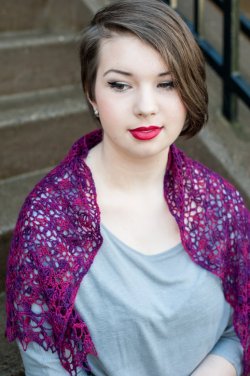 Crochet Along. Our newest Facebook group is Crochet for All. We chose three patterns for this crochet along from a beginner to an advanced option. All three are beautiful shawl patterns written by James Strieby. If you buy the yarn from us you will get the pattern free otherwise you can purchase the pattern and join us with questions, photos, hints, and help.

Our suggested yarns are in parentheses. :)



Beginner- As My Wimsey Takes Me (Vivacious 4-Ply Yarn)
Intermediate- Rimsky-Korsakoffee-Cake Shawl (Darnie Yarn)
Advanced- Cadfael Shawlette (Gleem Yarn)




Tat Along. Kelli loves her tatted lace. If you buy thread or supplies from us, she'll give you the pattern for her Beaded Bracelet & Charms free, otherwise, you can purchase the pattern and join us with questions, photos, hints, and help on our BlackSheep Facebook page. We suggest Lizbeth size 20, but Perlovka would be pretty too!

Don't forget the free shipping with code "freesheep" to all US addresses and reduced shipping for most of our international customers. Contact us before ordering if you are outside the US (tina@blaksheepatorenco.com).
---
Tina's List of things to do while self-isolating:

Spring Cleaning-my office gets so disorganized!
Look through old WIP and pick one to finish
Knit, crochet, and sew in the sunshine (at my place)
Make a few videos for you to enjoy
Improve the Webpage (this is an ongoing never-ending job!)
Take a long walk outside (but keep 6 feet away from others)
Read/Listen to a few books

Kelli's List of things to do while self-isolating:
Chase the baby
Wish she could knit/ sew/ tat more
Spend Ina's nap time picking up the house and cleaning
Desperately write patterns before Ina wakes up
Try to make a video without Ina, with Ina, just make the video
Read a few paragraphs of a book on her phone while holding Ina . . . again
Sit on her country deck and make hubby watch the baby while drinking wine


---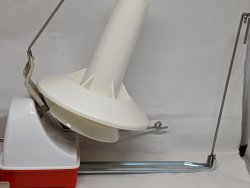 New Products!
---
Keep track of your points and rewards online! Did you know you can create a login and check your points balance through the website? You can even redeem your rewards through the website. You earn $5 back for every $100 spent. We may have closed the physical store, but you still earn points and are able to redeem rewards on all purchases (whether from the website or a festival).
Go here to register.

:)


---
BlackSheep Fiber Emporium
6154 NE Brighton St
Hillsboro, OR 97124
971-732-5391
tina@blacksheepatorenco.com

Hours: