Join Our Craft-A-Longs

---
Ways to Help
-At BlackSheep, we have always embraced volunteering and it's no different now. Tina, with a group of volunteers, has been making masks to donate. Tina did a lot of research about what mask design and material are best. Kelli made a few too, but has run out of interfacing. Do you want to make masks to donate? Read more about Tina's #maskaforall here.

-Donate blood. Most of us are under "stay-at-home" orders, but if you are healthy and able to donate, consider giving blood. There is often a blood shortage even when we are not in a crisis.

-Check on your friends, family, and neighbors. Make a cheerful handmade sign for your window, video chat, call someone, and stay in touch without touching. Neil Diamond said it best "hands not touching hands."

-Help with a food drive. There are many food-insecure people in our neighborhoods. Find a local food bank and donate food, money, or time to help out those who need it most.

-Support your small and local businesses. Order craft supplies from your small shops, pick-up a carry-out dinner from a local restaurant, and look local first for your supplies. We need your support now to stay open in the future. Gift cards are always a great way to show you care, ours are available here. Send one to a friend or family member to brighten their day.

---
Still Shipping!
We have lots of fabulous things that came in a few weeks ago. Our stock of Fyberspates Gleem and Vivacious 4-Ply have been replenished. Plus we finally added some products that have been waiting for photo time. Be sure to let us know if you need the yarn wound for your project in the notes section of your order. Need help picking out a project or yarn? Email, message, or call us. For locals, we are happy to leave your package on the porch for a "porch pick-up."
If you are missing social interaction, join us on Facebook and Instagram for virtual crafting. Tag your posts with#blacksheepcrafttime. Kelli and Tina are sharing videos to our Facebook page. Finally, if you miss your regular people, video chat with friends! More than 4 people on a video chat becomes difficult, but if you miss us, try it. We might even answer!



Did we say free shipping?? To help you all out we are offering free shipping until May 1 throughout the U.S. Sadly, we cannot offer this outside of the U.S. However, we will figure out what actual shipping is for you and discount it. U. S. customers use the code "freesheep". Drop us an email and we will sort out international customers so you get the least expensive shipping costs possible!



---
Join Our Virtual A-Longs!

Knitted Lace Along. Kelli has been posting KAL updates on our YouTube channel and IG. Haven't joined yet? That's ok, it isn't too late. Buy your yarn at BlackSheep and get the pattern free or buy one of the three patterns and use your own yarn. Either way, we have been posting videos and photos and would love to see your work (#blacksheepcrafttime). Our suggested yarns are in parentheses. :)

Beginner- Hedy Hat and/or Hedy Cowl (Darnie Yarn)
Intermediate- Key to the Tree Baby Blanket (Blazing Fibers or Lilliput Yarn)
Advanced- Emmer Wheat Shawl (Gleem Yarn)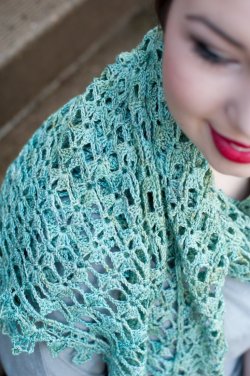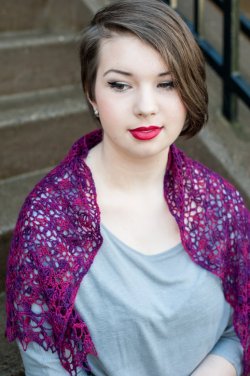 Crochet Along. Our newest Facebook group is Crochet for All. We chose three patterns for this crochet along from a beginner to an advanced option. Tina and Toni have been posting their progress as they crochet along. Haven't started yet? No problem, join us at any time. Remember, if you buy the yarn from us you will get the pattern free otherwise you can purchase the pattern and join us with questions, photos, hints, and help (#blacksheepcrafttime).

Our suggested yarns are in parentheses. :)



Beginner- As My Wimsey Takes Me (Vivacious 4-Ply Yarn)
Intermediate- Rimsky-Korsakoffee-Cake Shawl (Darnie Yarn)
Advanced- Cadfael Shawlette (Gleem Yarn)




Tat Along. Kelli loves her tatted lace. If you buy thread or supplies from us, she'll give you the pattern for her Beaded Bracelet & Charms free, otherwise, you can purchase the pattern and join us with questions, photos, hints, and help (#blacksheepcrafttime). We suggest Lizbeth size 20, but Perlovka would be pretty too!

Don't forget the free shipping with code "freesheep" to all US addresses and reduced shipping for most of our international customers. Contact us before ordering if you are outside the US (tina@blaksheepatorenco.com).
---
New Products!
---
Keep track of your points and rewards online! Did you know you can create a login and check your points balance through the website? You can even redeem your rewards through the website. You earn $5 back for every $100 spent. We may have closed the physical store, but you still earn points and are able to redeem rewards on all purchases (whether from the website or a festival).


Go here to register.

:)


---
BlackSheep Fiber Emporium
6154 NE Brighton St
Hillsboro, OR 97124
971-732-5391
tina@blacksheepatorenco.com

Hours: