Tips, Recipe, Free Patterns, and Free Shipping!

---
Keep Learning
Did you know we have a section of free technique videos on our website? Kelli has a bunch of videos to teach knitting basics and cast-ons. Is there a technique you would like to see? Do you want Tina to teach crochet? We want to add videos to our page. Send us an email with suggestions for videos. (tina@blacksheepatorenco.com or kelli@blacksheepatorenco.com)
How about free patterns? We have a page with free patterns on it too. Kelli added some extra ones recently. So, if you are looking for a project idea, try our free pattern page.
---
Making Masks
Tina did a lot of research about what mask design and material are best. She has been making different masks because the hospitals are asking for varying designs. She also discovered that some designs fit her better than others. Her group has distributed at least 200 masks and is continuing to make more. We are tagging our posts #masksforall and welcome your posts too. Kelli is making some ribbon "mask extenders." She has seen some great knit and crochet patterns. Read more about Tina's #maskaforall here. Are you crafting masks or "ear savers"?
---
Craft A-Long Virtually!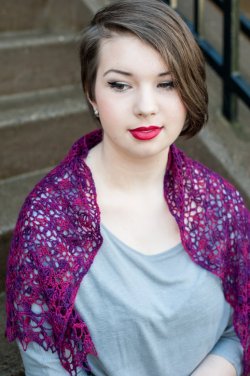 Our virtual craft alongs are still happening. Feel free to join in at any time. Kelli is posting KAL updates on our YouTube channel and IG. She finished the Hedy Hat, is about 3/4 done with the Key to the Tree Blanket, and will be starting the charms for her tatted bracelet soon. Tina and Toni are working on the crochet alongs. Toni finished her As My Wimsey Takes Me and Tina is still working on her Cadfael. Remember, if you buy your yarn at BlackSheep we will give you the pattern for free, buy one of the patterns and use your own yarn, or just join us with whatever you are making. We would love to see your work, so make sure to tag it (#blacksheepcrafttime).


Don't forget the free shipping on all US orders through May 31! No code needed. International customers, email us for a discounted shipping quote.
---
Discounts For All!

We need some cheer, so let's take 10% off all orders PLUS get free shipping (email us for a discounted international shipping quote) with code "blacksheepcrafttime" through May 31, 2020. Now is a great time to get started on your Christmas presents and birthday gifts.

---

Kelli's Irish Soda Bread

I've been baking a ton while I'm home so here is a little recipe for a sweet Irish Soda Bread. Next time I'll put in a recipe for savory soda bread.


Ingredients:
2 cups all-purpose flour
1/2 cup raisins or dried currants
3/4 cup buttermilk

Directions:

Preheat oven to 375 degrees. Grease a small cookie sheet.

In a large bowl, combine flour, sugar, baking powder, baking soda, and salt. Cut in butter with a fork or pastry cutter (or with your fingers) until the mixture resembles coarse crumbs. Stir in raisins and buttermilk until the dough is evenly moistened. The dough should be shaggy and crumb together nicely.

Turn dough out onto a lightly floured surface and knead gently until smooth. Shape into a 6-inch ball, place on a cookie sheet. With a sharp knife, cut a 1/4-inch deep cross on top of the dough.

Bake 30-40 minutes, or until dough is just cooked through and the top is a light golden brown.
---
Keep track of your points and rewards online! Did you know you can create a login and check your points balance through the website? You can even redeem your rewards through the website. You earn $5 back for every $100 spent. We may have closed the physical store, but you still earn points and are able to redeem rewards on all purchases (whether from the website or a festival).


Go here to register.

:)


---
BlackSheep Fiber Emporium
6154 NE Brighton St
Hillsboro, OR 97124
971-732-5391
tina@blacksheepatorenco.com

Hours: