---
What is COOFFF?
While Oregon Flock and Fiber Festival won't be a live event this year, we decided to have a virtual sale on our favorite weekend of the year. Join us September 25-27 for three days of sales in our Covid Oline Oregon Fiber Festival.
---
Kokomo's Favorites Are 20% Off!


What can you look forward to? The following and more will be on sale in the Kokomo Recommends category: Cat Pins, Yin Yang Cat Pins, Ball Winders and Swifts, Ginger Twist Yarns, Lilliput Yarns, Cat Paw Post-it notes, Rabbit Marker Sets With Tin, Tatting Shuttles

Click here to check it out!
We will add more items throughout the week.

---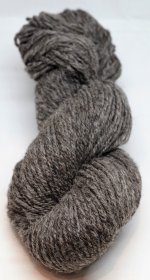 Tina's Favorites- 30% Off!


Snag these items at a fabulous 30% off. We are fully (and maybe over-) stocked on these great yarns, so let's send some home with you!
Studio Donegal Aran: normally $8.00 per skein, will be $5.60.
Studio Donegal Heathers: Normally $14.00, will be $9.80
Ryeberry Yarns: Normally $30.00 will be $21.00

Check them out here!
Sale starts Sept. 25, 2020
---

Fleece and Fiber Sale- 35% off!
Clearing our fleece, spinning and felting materials to the bone. All items listed are 35% off. Whether you are in the mood for fiber to dye yourself or already dyed fiber This is the sale for you. We also have a few bits of new and used spinning equipment for sale! These prices are good September 25-27, 2020.

Click here to shop!
We will add more items throughout the week.
---
Learn Something New
Join Tina and Kelli on the BlackSheep FaceBook Page Mon, Wed, and Fri around Noon-1pm Oregon Time for live videos, question/answer, and help. If you miss these live chats we put many of them up afterwards on our YouTube channel. We started a new TikTok channel with short tutorials. Plus we regularly post to both Instagram and Facebook. Check us out on your favorite medium. (look for blacksheepfiber or blacksheepfiberemporium)

---

In-Person (Distanced) Groups!

Thursday and Saturday Groups Rain or shine! We have had and will continue to have knit groups on Thursday 6-8 and Saturday 10-noon at Tina's house. When the weather (and air quality) are nice bring your chair and project. We can spread out safely for a chat and project show and tell.

If the weather is foul, I have enough room to social distance 5 people in the shop. Bring your chair, mask and project. Foul Weather groups will need to sign up ahead of time via our form.


Thanks for the photo Olivia!
---

Appointments Now Available!


Tina has moved and that means the shop has too. Check out the new digs at 1310 NE 21st Ave, Hillsboro, OR 97124. Email Tina (tina@blacksheepatorenco.com) with appointment requests.