---
Bernie Hat & Mittens Kits
Tina finished her Bernie Hat & Mittens patterns this week and made kits in her favorite yarns: Lopi, Studio Donegal Aran Tweed, and Studio Donegal Heathers. Each kit comes with enough yarn to make at least one pair of mittens and a hat or you can make multiple mitts or multiple hats.
Snag a kit for yourself here!
---
Last Chance to Pre-Order!
Our books are on the way. It's your last chance to order them at this special pre-order discount. Once the books arrive, the price goes up.

Click to Pre-Order!
---

Join us for the Needle Crafter's
Year of Self Care 2021!
What is it?
This year we are focusing on self-care. With so many other concerns on our plates, it's been hard to take time to stop and focus on ourselves and our crafting. So we have set up some loose monthly themes and goals to keep you focused on crafting and taking care of yourself.
How Do I Participate?
You want to join us? Whoo! That sounds amazing. Just pick a craft project or activity that fits each monthly theme and tag us with #BSFE on FB, Instagram, YouTube, Twitter, or TikTok.
What Crafts Are Included?
Um, is it needlework? It's included. Knit, Crochet, Tat, Bobbin Lace, Needle Lace, Sewing, Quilting, Spinning, Weaving, Embroidery, If I Failed to Name Your Needlecraft It's Still Included :)

Want to learn more? Click the logo or click here!


February's Contest(s)
1) Your year of goals

Show us your plan for the year. You can download a PDF to fill out with your yearly goals. Take a photo and share it to social media. Make sure you tag us or use the #BSFE or #blacksheepfiberemporium so that we can find your entry!

2) What are you doing?

Show us what you are working on. Use the tags #blacksheepfiberemporium or #BSFE then post it to social media for us to see. We'll pick our favorite(s) to share on the BlackSheep feed and maybe in the newsletter!

---
Spinner's Estate Sale
We are helping our dear friend, Les, sell his late wife's needle crafting equipment. As we go through things you'll find them listed on the website under our Spinning Wheel category. Jain was a heavy smoker so please keep that in mind while browsing.

Majacraft Suzie Painted
Majacraft Suzie- Rose Design
Ashford Kiwi
---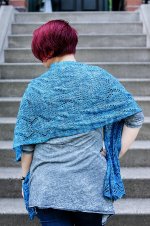 Online Classes



Tina and Kelli will be hosting online classes.
You can find all of our class offerings on the Class page here.

Kelli is teaching Beginner's Lace Knitting, Intermediate Lace Knitting, Estonian Lace Knitting, and Shetland Lace Knitting! Tina is teaching Beginnng Knitting and Beginning Crochet in Feb & Mar. What other classes would you like to see? Send Kelli an email at kelli@blacksheepatorenco.com with your ideas.

---
We Talk and Teach Every Week!
Did you know we have giveaways, solicit ideas for "online skill videos," and chat three times a week? Join Tina and Kelli on the BlackSheep FaceBook Page Mon, Wed, and Fri around 1pm Oregon Time for live videos, question/answer, and help. If you miss these live chats we put many of them up afterwards on our YouTube channel. Plus, we post short video tutorials to TikTok on our @blacksheepfiber channel and regularly post to both Instagram and Facebook. Check us out on your favorite medium. (look for blacksheepfiber or blacksheepfiberemporium)