2022 Blanket-A-Long and Stocking Stuffers!

---


Follow the YouTube Channel for a Free Pattern!

Are you following our YouTube channel? If you are, you'll find a free pattern code for the Hug Me Shawl. So, go head over there and pick up your code for a free pattern. If you need a kit, you can find one here!
---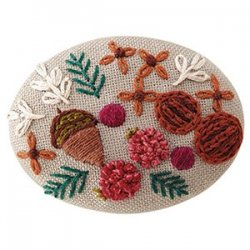 Pre-Order Madness!
Have you taken advantage of our pre-order madness? We love bringing in fun new things, but we don't want to run out. Pre-orders help us to have enough on hand to make everyone happy. Looking for all of our pre-order items? Try searching for pre-order on the website.
---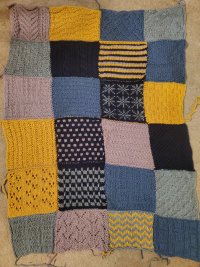 Blanket-A-Long with Purly Shell Pirates!!
Heather and Danielle, the Purly Shell Pirates, asked if we wanted to host a Temperature Blanket-A-Long and in true BlackSheep fashion, we said yes and no. HAHA! Yes, we will do blankets but they may not be true temperature blankets. Let's be honest, Kelli & Tina like projects that you can complete a little more quickly. However, we love the idea of a Blanket-A-Long so we are joining in.

This is going to be a VERY relaxed CAL/KAL that you can join at any time. We will have a Facebook group where we can chat and share inspiration. Tina is giving away her Grandma's Flowered Afghan pattern to participants and Kelli is giving away her BlackSheep Blanket-A-Long pattern. We will also have kits available in various colors, yarns, and palettes available. If this sounds like fun to you, you can sign up here.
---
Winter Lace Conference
Did you hear? Winter Lace Conference is back in person for 2022! Kelli is so excited to be teaching Mediterranean Knotted Lace on Friday, Estonian Lace Knitting Saturday & Sunday, and a Not Just Wool for Lace Knitting sampler class on Monday. There is still a little room in her classes and plenty of time to sign up, but we hope you'll join Kelli & Tina at the Winter Lace Conference in Costa Mesa, CA for a bit of "BlackSheep on the Road" and some fabulous classes!
---


In-Person Groups Resume After Tina Is Back

If you are local, our in-person groups have gone virtual until Tina comes back from AZ! Rejoin Tina on Thursday nights from 6:30-8pm and again on Saturday mornings from 10:30am-12pm for in-person groups in two weeks. Groups will meet in the shop and must be masked and socially distanced. Please contact Tina (tina@blacksheepatorenco.com or 503-380-8462) to add your name to the contact list for groups so we can stay safe and crafty.
---

Join us for the Needle Crafter's
Year of Self Care 2021!
How Do I Participate?
You want to join us? Whoo! That sounds amazing. Just pick a craft project or activity that fits each monthly theme and tag us with #BSFE on FB, Instagram, YouTube, Twitter, or TikTok.
Want to learn more? Click the logo or click here!

November's Contest
1) What are you doing?

Show us what you are working on. Use the tags #blacksheepfiberemporium or #BSFE then post it to social media for us to see. We'll pick our favorite(s) to share on the BlackSheep feed and maybe in the newsletter!
---
We Talk and Teach Every Week!
Did you know we have giveaways, solicit ideas for "online skill videos," teach, and chat all week? Join Kelli on the BlackSheep FaceBook Page Mon. and Wed. around 1:00 pm Oregon Time for live videos, question/answer, and help. If you miss these live chats we put many of them up afterwards on our YouTube channel. Tina is creating almost daily videos which she posts to YouTube and shares on FB. Plus, we post short video tutorials to TikTok on our @blacksheepfiber channel and regularly post to both Instagram and Facebook. Check us out on your favorite medium. (look for blacksheepfiber or blacksheepfiberemporium)
---
Keep track of your points and rewards online! Did you know you can create a login and check your points balance through the website? You can even redeem your rewards through the website. You earn $5 back for every $100 spent. We may have closed the physical store, but you still earn points and are able to redeem rewards on all purchases (whether from the website or a festival).


Go here to register.

:)


---
BlackSheep Fiber Emporium
1310 NE 21st Ave
Hillsboro, OR 97124
503-380-8462
tina@blacksheepatorenco.com

Hours: