Video Advent and Surprise Thread or Skein with Purchase!

---

New Books!
If you've been on the email list for a while, you may know how much Tina and Kelli LOVE books. There is just something so satisfying about flipping through a book and petting the pages. What? Don't you pet the pages? Either way, add some books to your library like the third volume of Estonian Knitting (English version). The third volume is all about mittens and looks like an amazing book. Kelli will put up a quick book talk as soon as it arrives. Tatters might enjoy Butterflies from Iris Neibach, the perfect book to keep the winter "blahs" away with bright and colorful tatting threads.
Check out the books here!
---
Surprise Skein or Thread!
Just to say thank you, we are giving away a surprise ball of thread with all tatting supplies purchases of $40 or more OR a surprise skein of indie-dyed yarn with all purchases of $100 or more. It's our way to say thank you for being our wonderful customers.
---


Tina's 2022 Advent Calender Videos

Join Tina for her daily(ish) videos for her 2022 advent calender. Each day she is doing something different as we get closer to Christmas day 2022. Make sure you subscribe so you don't miss a thing.

YouTube Link


---


We Support Ukraine

Tina and Kelli have been working on some patterns and kits for sunflowers for Ukraine. Kits and patterns are available now with all profits going to World Central Kitchen or Global Giving.

You can order your Tatted, Med. Knotted Lace, or Embroidery kit here or order just the PDF pattern here. The PDF pattern will include all of the sunflower patterns we create in all of the needlearts.

---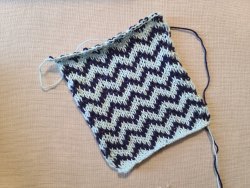 Blanket-A-Long with Purly Shell Pirates!!
Heather and Danielle, the Purly Shell Pirates, asked if we wanted to host a Temperature Blanket-A-Long and in true BlackSheep fashion, we said yes and no. We are making blankets, but with a twist.

This is a VERY relaxed Crochet/Knit/Stitch/Tat-a-long that you can join at any time. We have a Facebook group where we can chat and share inspiration. Tina's Grandma's Flower Afghan pattern is free to participants and Kelli's BlackSheep Blanket-A-Long pattern is too. We also have kits available in various colors, yarns, and palettes.

Plus, we decided it would be fun to have a stitch-a-long option too. Tina is stitching a monthly square and you can find those kits here. Kelli is also tatting a temperature table runner and has a free pattern on our Knit/Crochet-a-long page. If this sounds like fun to you, you can join the Facebook Group here or find out more info here.

---
We Talk and Teach Every Week!





Did you know we have giveaways, solicit ideas for "online skill videos," teach, and chat all week? Join Kelli & Tina on the YouTube channel, TikTok, Instagram, and Facebook. Leave a comment or send us an email if you want us to teach something specific.

---
Keep track of your points and rewards online! Did you know you can create a login and check your points balance through the website? You can even redeem your rewards through the website. You earn $5 back for every $100 spent whether from the website or a festival.


Go here to register.

:)


---
BlackSheep Fiber Emporium
634 E Main St
Hillsboro, OR 97124
503-380-8462
tina@blacksheepatorenco.com
Your online local store